Table of contents
[General updates] Application releases
V 1.2
Login / Signup process
The login / signup screen now has a better user interface, making accessing the Proficircle App easier and satifying.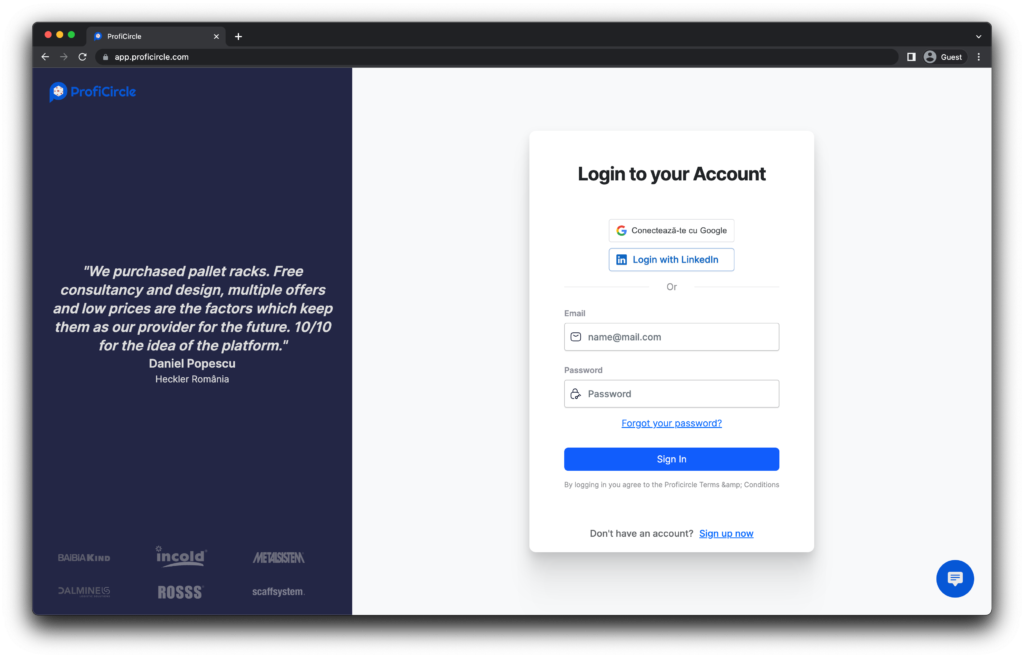 Say welcome to the dashboard
Both the buyers and the sellers now have the ability to see the most important information at a glance thanks to the dashboard view.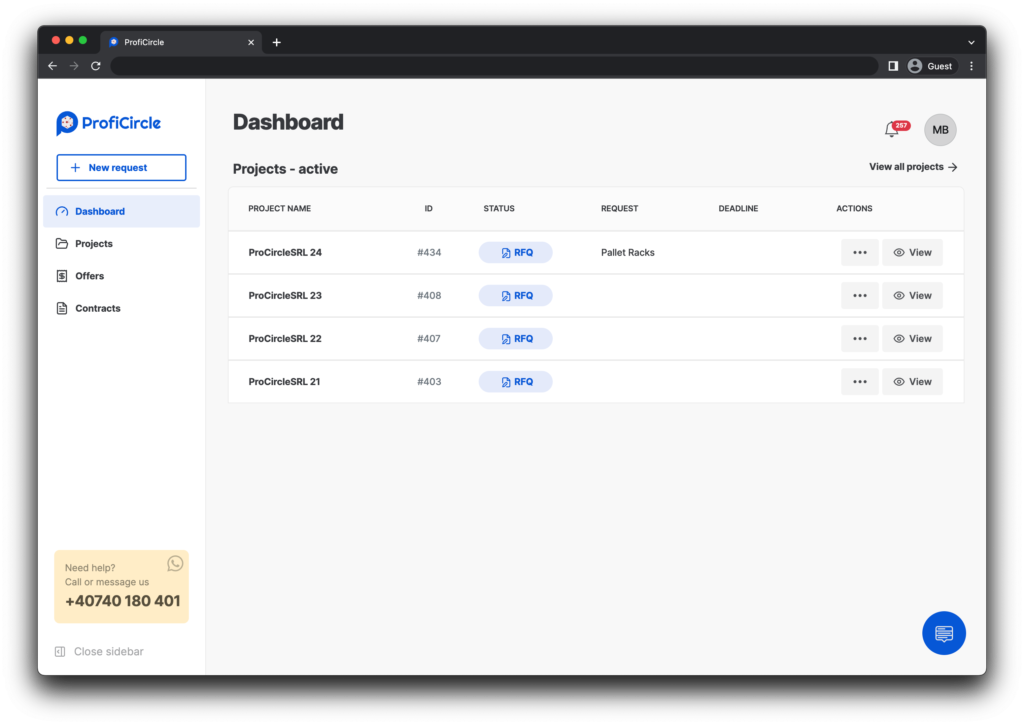 Sidebar navigation
Sailing through the ProfiCircle app is now easier thanks to the sidebar. Here you can easily access all the app's functionalities like your projects, offers and contracts.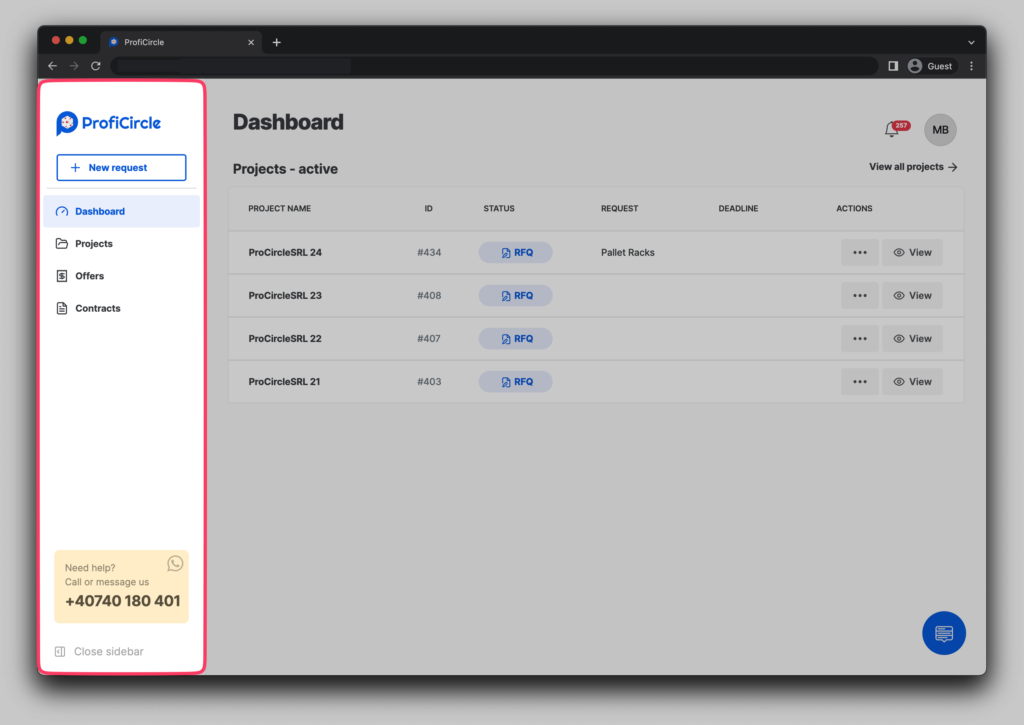 View all the details quickly
Now, all the details are available at the click of a button. View in this modal window all the details completed in the RFQ regarding the Warehouse, Equipment and Project details.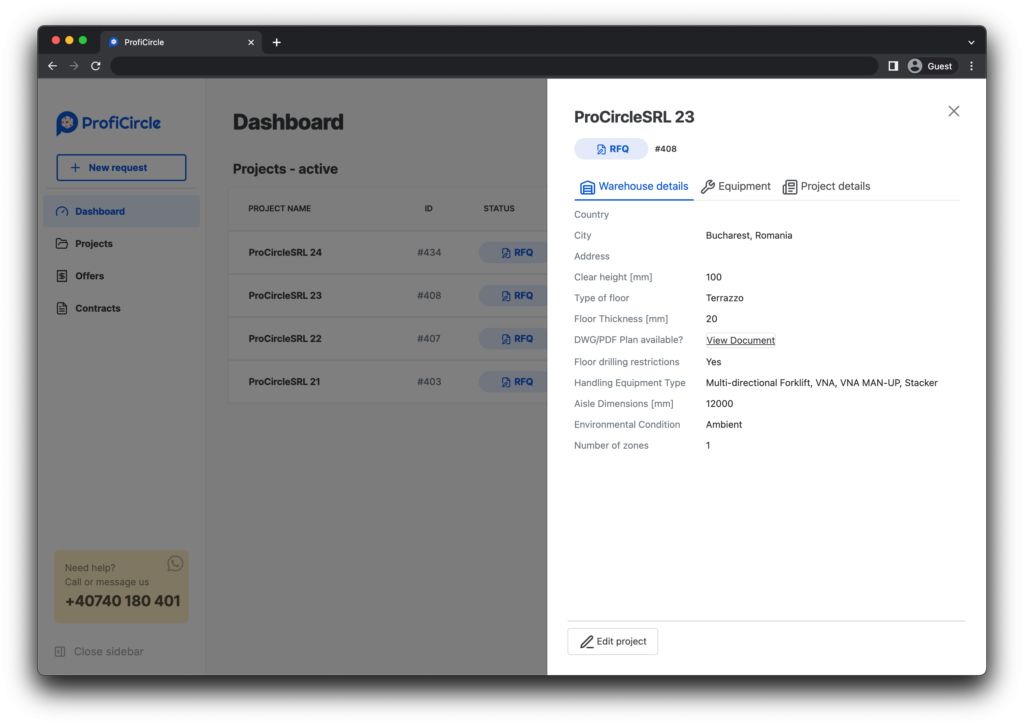 New status badges for the projects
With the new status badges you can now quickly see the status of your project.
Hover over the status with the cursor and see the deeper status of the project.
[Tip] The icon next to the status badge name is another identifier specific for every individual deeper status.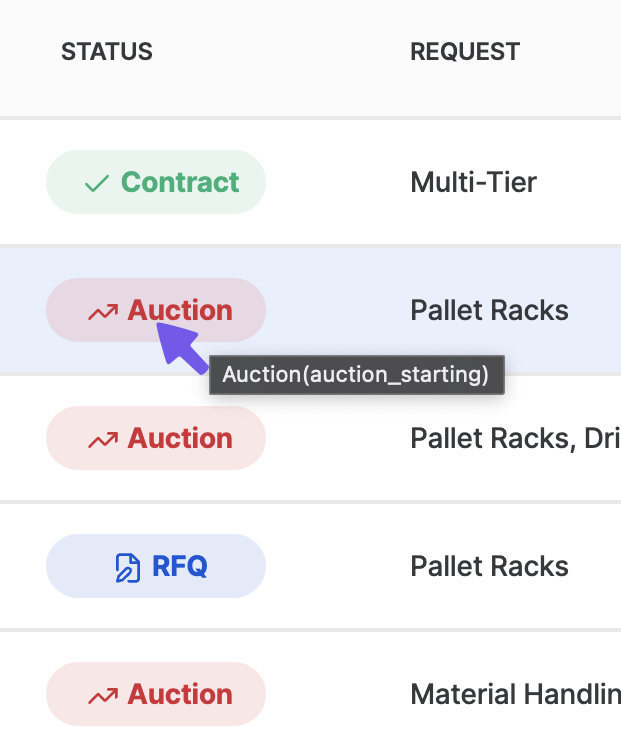 [Buyers] Application releases
V 1.2
Projects view
The new projects view shows all your project as a table.
The information you need the most to identify the correct project is displayed in a more intuitive interface.
Project's name
Project's ID
Project's status
Project's requests
Project's deadline
You can view the project's overview by clicking the "View" button on the left side of the project's line.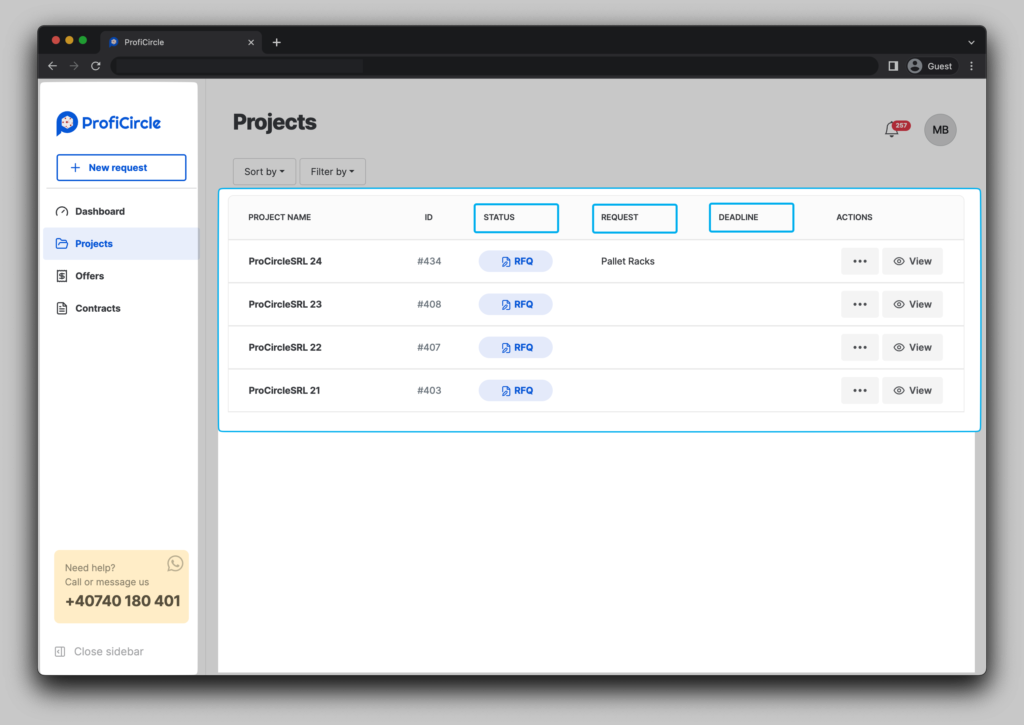 Start filling the RFQ – Review details fast
With the new RFQ process, you can start filling the RFQ fields, and if you did not finished completing all the fields you can review all the details that were already completed.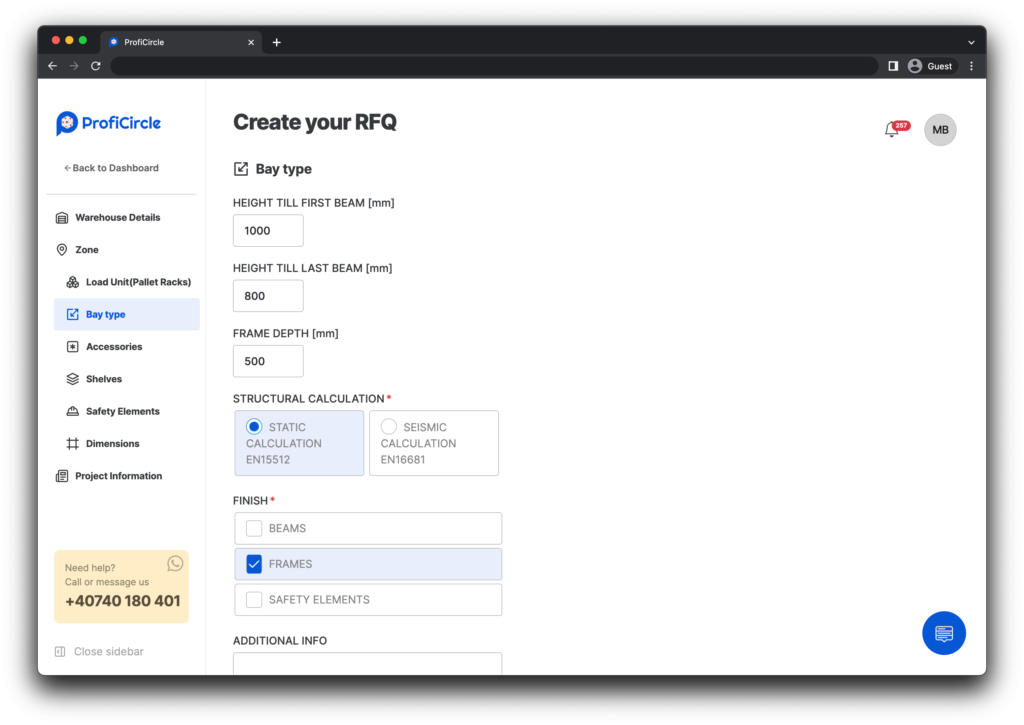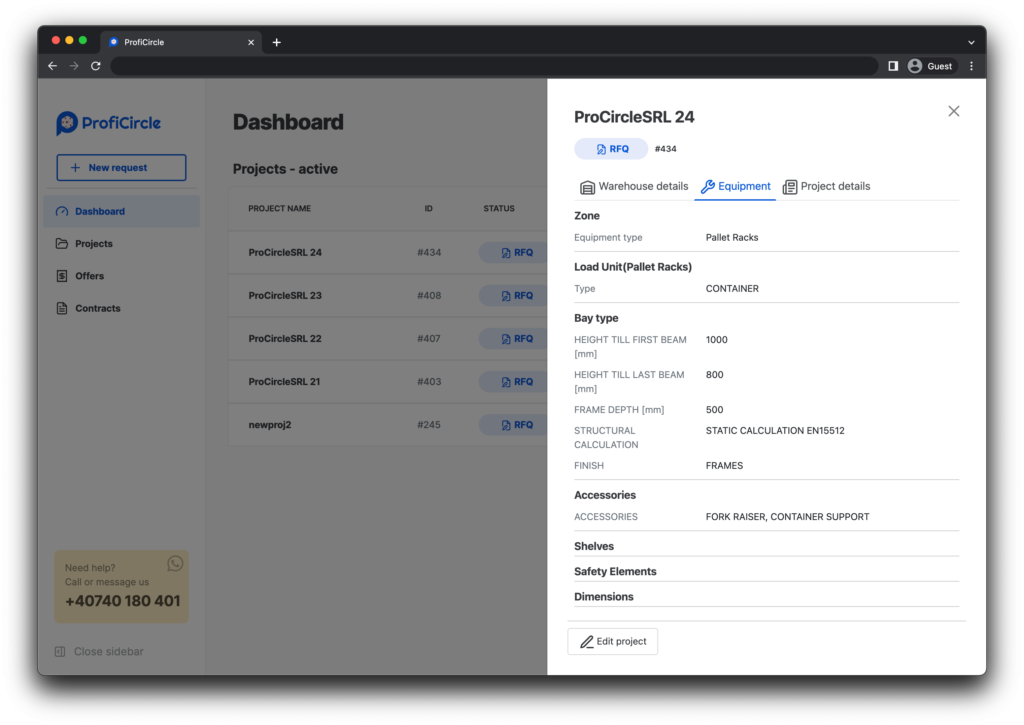 Live saving of the RFQ
Your progress in filling the RFQ is now saved as you edit. No need to worry that your effort is wasted if anything unexpected happens.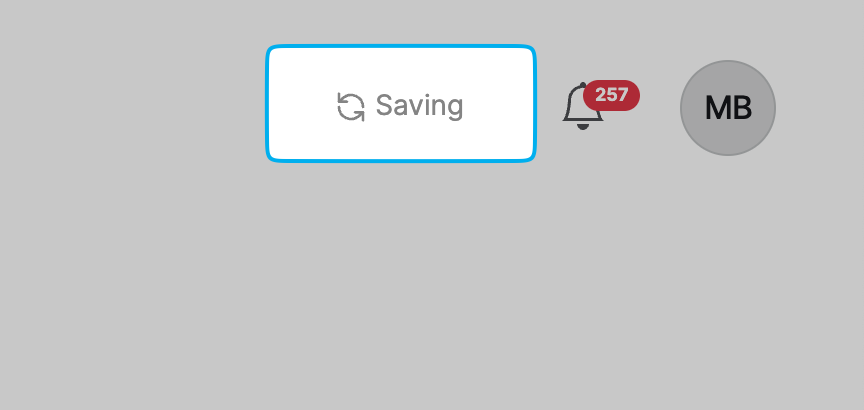 Adaptive sidebar
The new sidebar shows your RFQ navigation when completing the form.
When completing the form the sidebar automatically adjusts by the unique features of your project.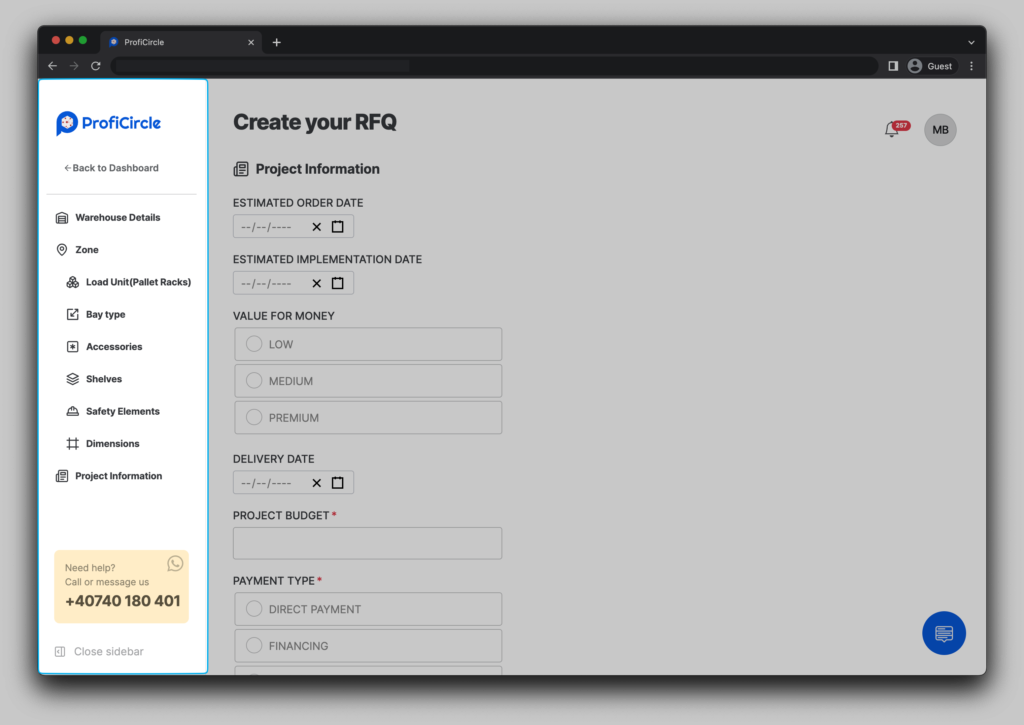 [Sellers] Application releases
V 1.2
Seller's dashboard – now with a better structure
The seller dashboard shows a table with auction invites that you participate in.
Participate in auctions by :
Requesting to join the auction.
Accept an invitation to the auction.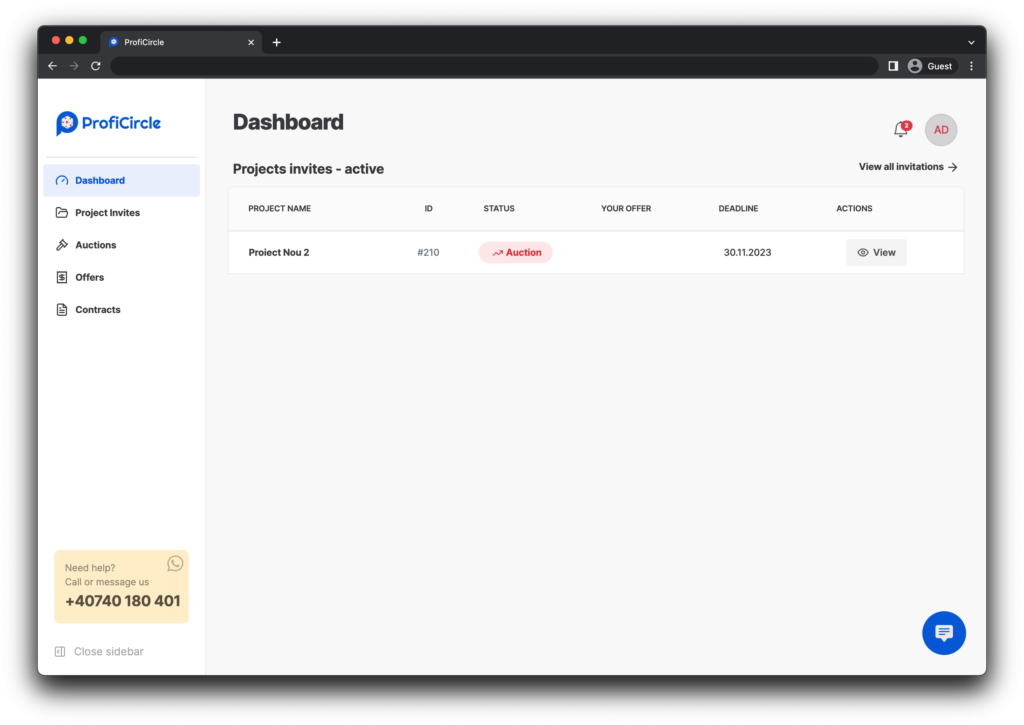 The auctions view
Select "Auctions" from the sidebar to see a table with all auctions that you can request to join.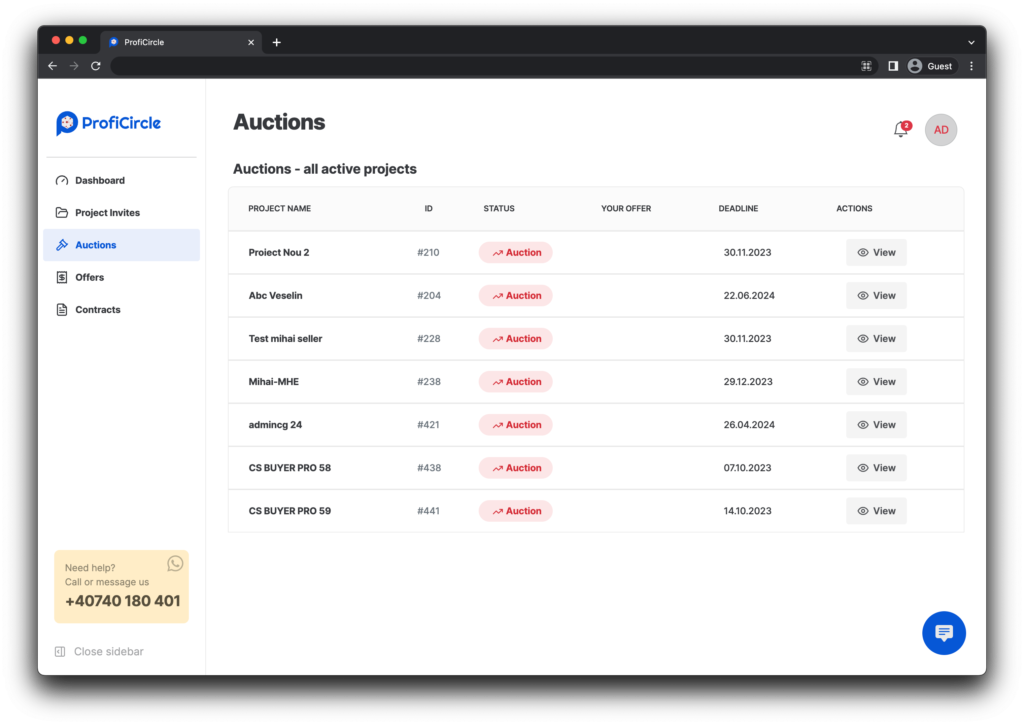 The offers tab
Select the "Offers" tab from the sidebar to see a list of all your active offers.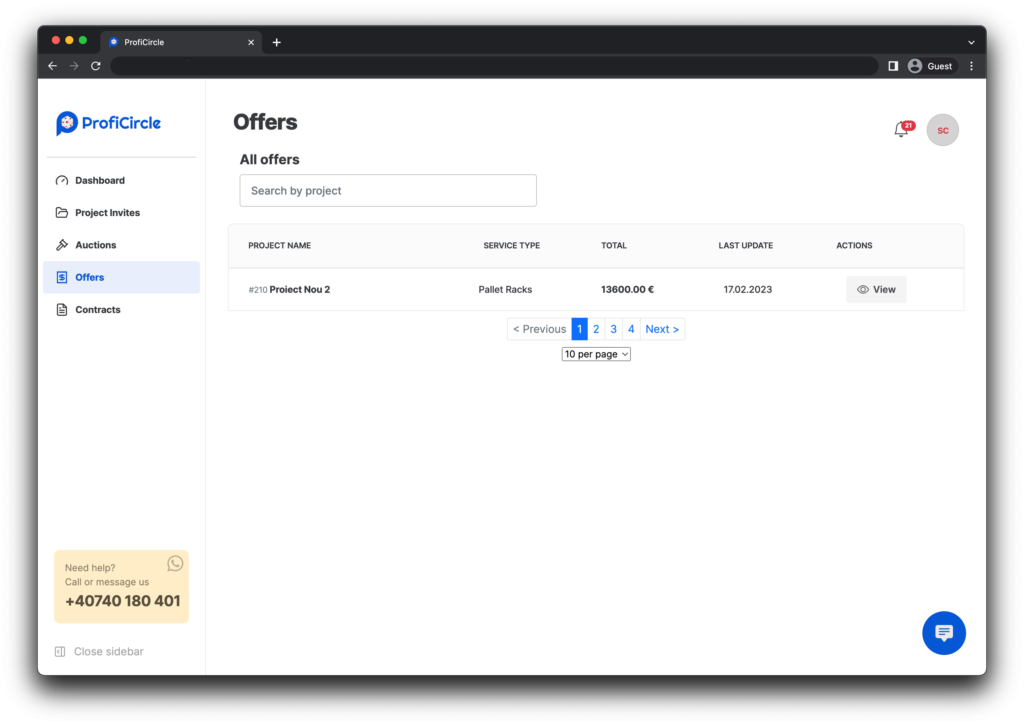 Upload offer – Update an offer
With the new app design you can easily post an offer to an auction and see how it ranks relative to the best offer.
Easily update an existing offer with new details.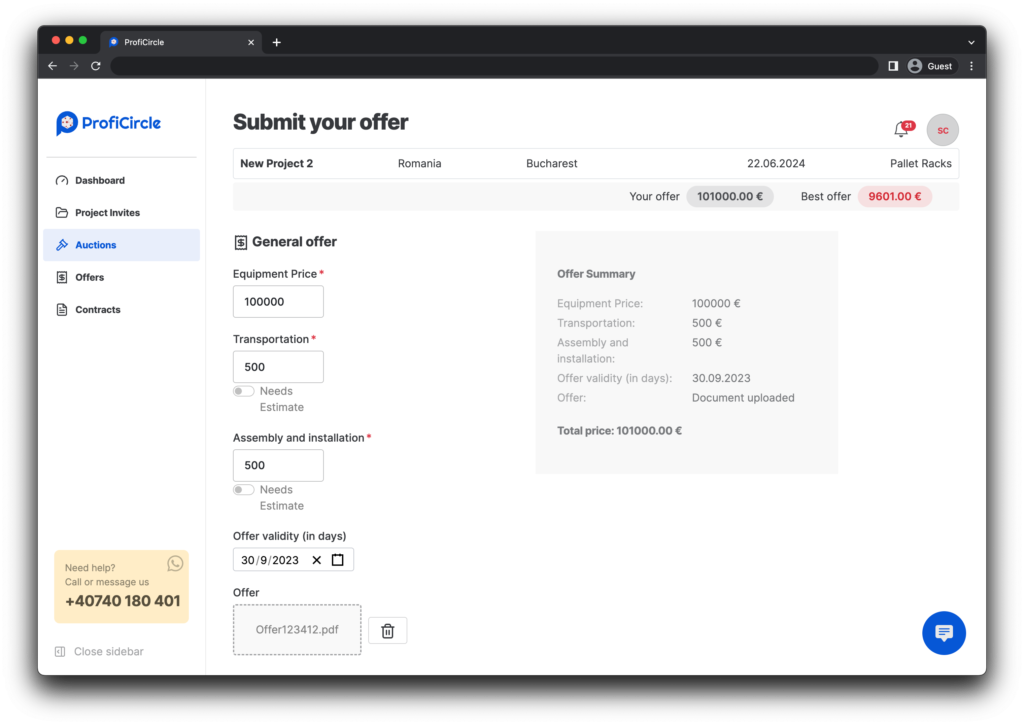 Communications – Contact the Buyer
When you are participating in an auction you can contact the buyer directly to ask for clarifications about the project. Use the "Contact Buyer" tab in the auction's quick view window.